Fear Free Certified
Our clinic is fear-free certified to ensure all our patients
feel comfortable and safe.
A safe place for your pets
At Tamarack Veterinary Clinic we want to make sure that every one of our patients feels comfortable and safe in our clinic. That's why as a team we completed training to become certified as a fear free clinic. This means that we do everything we can to create a relaxing atmosphere for your pets; this includes the noise and smell of our clinic and the way our team interacts with your pets. We provide our clients with resources to make sure you can recognize signs of FAS in your pets, and how to reduce them.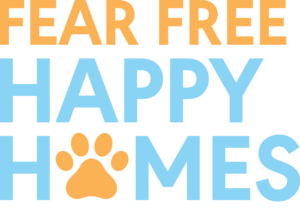 Fear Free Resources
Explore our list of resources to care for your pet without fear at home and at our veterinary hospital.
Recommended Force Free Daycare/Groomers/Trainers – Edmonton Area